This must be the funniest GIF I have seen this week and I'm obviously not alone in appreciating it — it has been viewed no fewer than 1.3 million times in just 19 hours.
The GIF was shared with us by Imgur user Janedoe783, under an awesome title:
Leopards are graceful and powerful hunters. Most of the time.
As you might expect, commenters have been all over it and, adding insult to injury, everyone has been making fun of the unfortunate big cat.
And that "everyone" includes a squirrel, a house cat and a tiger — you will see every one of them below.
Also, you will not be surprised to learn that our hero has been compared to none other than Wile E. Coyote. What can I say, life can be tough…
Source: Imgur.
Source: Imgur.
Source: Imgur.
Source: Imgur.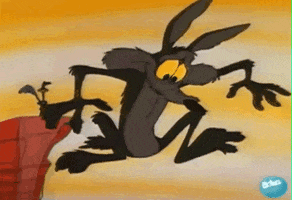 Source: Giphy.com.
Share this leopard shame with your friends below — they'll get a good laugh out of it.